What is the Neighborhood Food Project?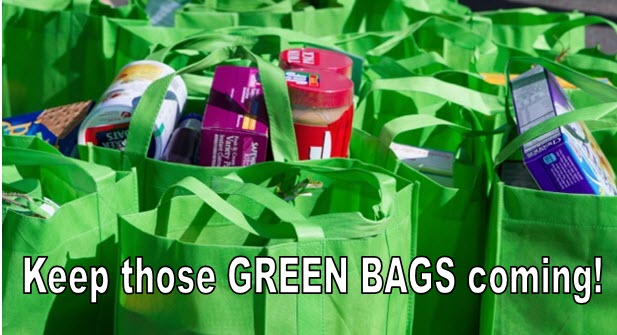 Ever wonder about the bright green bag on your neighbor's porch? It's a generous donation to the Thurston County Food Bank waiting to be collected by Boston Harbor volunteers. The Neighborhood Food Project is part of a national program to feed the hungry. Locally it's 14 neighborhoods in Olympia-Lacey-Tumwater that collect food donations every 2 months and deliver them to the food bank. This easy way to help fill the plates of the hungry in Thurston County has been a great success.
Boston Harbor donors have been giving strong since 2015, providing over $30,000 worth of food and basic household supplies to those in need. The BHA provides vital support to the project through purchasing green bags and other supplies.
If you live in Boston Harbor and are interested in participating, please contact Margo Hill (360-259-6964) or Cedar Bouta (360-754-1948) to sign up.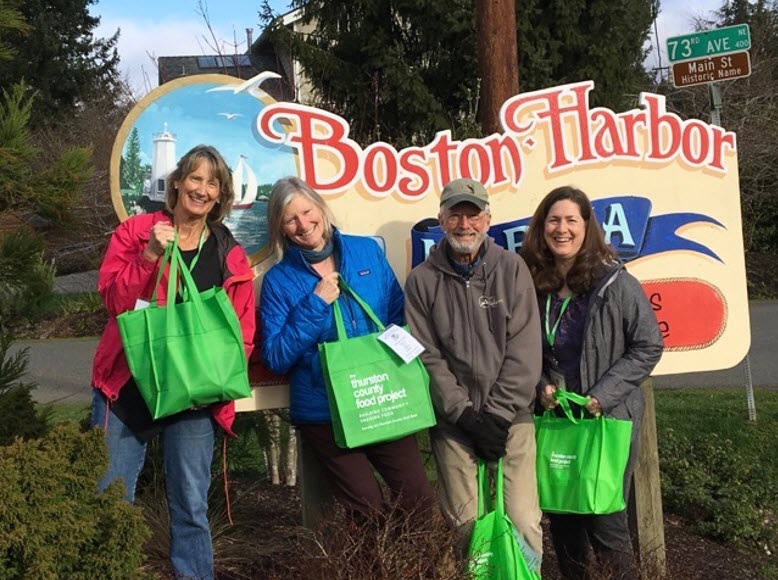 To donate directly to the Thurston County Food Bank, please call (360) 352-8597 or visit
Thurston County Food Bank